Dark Space: The Attack Awakening (Demo Lite)
A downloadable game for Windows and Linux
--INTRODUCTION--
Dark and oppressive environments, threats of all kinds, a varied arsenal, electronic music, innovative mechanics in the genre, this is Dark Space. A 3D Shoot 'Em Up made in Unity inspired by the Japanese classics with a unique difficulty, designed to punish slow reflexes and bad decisions making this title a stressful but very rewarding work.
--STORY--
A former member of an assault ship developing team most sophisticated at the time, Awakens 200 years in the future after the Fall of human civilization at the hands of the "Guardians of evolution" a life form half synthetic and organic that protects the natural evolution of species in all universes. This ex-engineer will have as a mission to find his old team to stop the Guardians, piloting the ship that he helped to make, in the company of a new team, this time of misfits.
--GAMEPLAY--
Frenetic, Challenging and strategic, Dark Space puts your agility to the test, each level supposes a different obstacle either by its illumination or the type of enemy you are facing, this added to the possibility of choosing a different kind of help will make the games unique and that the amount of reward will vary depending on the points obtained, the shields and special shots spared. Enemies attack in semi-random patterns, which makes them especially difficult to dodge, that's why you can activate the mental acceleration, making you react more easily by watching the world in slow motion, and despite of being designed as a title for Android, you can use gamepad or keyboard and mouse in the PC version, the Android version makes use of the accelerometer to move the ship, however, You have the possibility of using a virtual joystick but with certain limitations.
--FEATURES--
- 8 levels that will satisfy your craving for Shoot'Em Up!
- A shop where you can buy support drones that will help you in battle!
- A Varied electronic-based soundtrack with about 8 songs!
- Fight 11 unique-looking enemies that are waiting for you!
- Replay your favorite levels on the main menu!
- The story is narrated through comics made with 3D Renders instead of traditional drawing.
- Gamepad support for PC version.
- Android version includes an Accelerometer!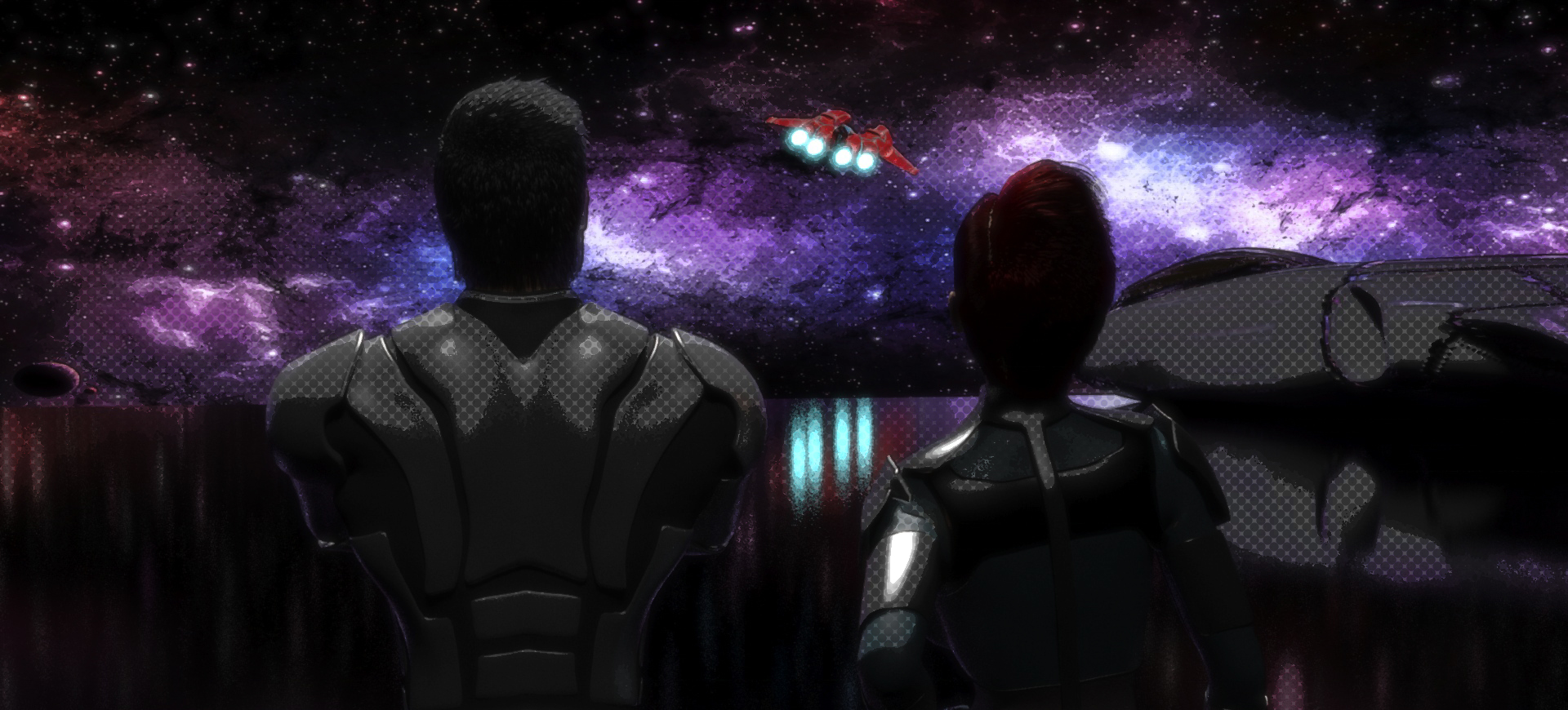 | | |
| --- | --- |
| Status | In development |
| Platforms | Windows, Linux |
| Author | Sen Games Studio |
| Genre | Action, Shooter |
| Tags | Arcade, Bullet Hell, Dark Humor, google-play, Shoot 'Em Up, Side Scroller, Space, Unity, unityengine |
Download
Click download now to get access to the following files:
Dark Space The Attack Awakening - Windows.rar
56 MB
Dark Space The Attack Awakening - Linux.rar
71 MB
Also available on